The building and property that your business operates from says a lot about your company, and it's important to keep it looking its best. At Empire Soft Wash Professionals LLC, we specialize in providing top-quality pressure washing services for commercial properties to give your building and space a fresh start. Our team of experts is dedicated to providing the highest level of service and ensuring complete customer satisfaction.
Benefits of Commercial Property Pressure Washing:
Removes dirt, grime, and other buildup from your building's exterior and property to maintain a clean and professional appearance

Extends the life of your building and property and protects it from future damage

A clean and well-maintained building and commercial property can enhance your business' curb appeal and be more attractive to potential clients, customers, and employees

Depending on the location of your commercial property, there may be compliance regulations that require regular cleaning and maintenance of the exterior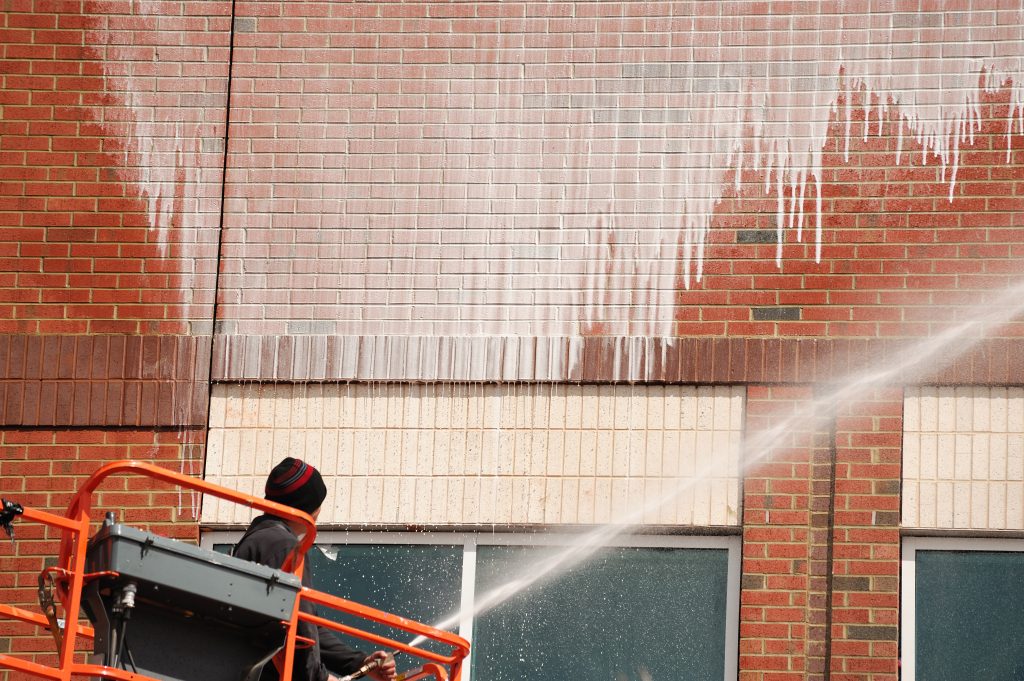 Steps of Our Commercial Property Pressure Washing Process:
1

Inspection: Our team will inspect your building's exterior and the surrounding property to determine the type of surface being cleaned, level of clean needed, and any areas that may require extra specialized care.

2

Preparation: We will protect your landscaping and any surrounding areas with tarps and coverings.

3

Cleaning: Depending on surface and level of buildup, a cleaning solution will be applied to help break down dirt, grime, and other substances.

4

Pressure Washing: We will apply high-pressure to your building's surface and surrounding property to remove any remaining dirt or grime. The pressure and flow may be adjusted to ensure the cleaning process is effective without damage to the surface.

5

Final Inspection: Our team will inspect your commercial property to ensure that it is completely clean and free of any remaining debris.