Empire Soft Wash Professionals, LLC specializes in providing thorough and effective cleaning services for industrial grease traps. Grease traps are crucial components in commercial kitchens and food processing facilities, as they help prevent fats, oils, and grease from clogging up plumbing systems and causing costly damage. Our team of experienced and trained professionals are equipped with the latest tools and technology to ensure that your grease trap is cleaned to the highest standards.
Benefits of Industrial Grease Trap Cleaning Services
Prevents blockages and potential damage to plumbing

Improves efficiency by ensuring fats, oils, and grease are properly trapped and removed from the wastewater

Reduces odors from grease and food particles

Helps regular cleaning to ensure your facility is in compliance with regulations

Extends the life of your grease trap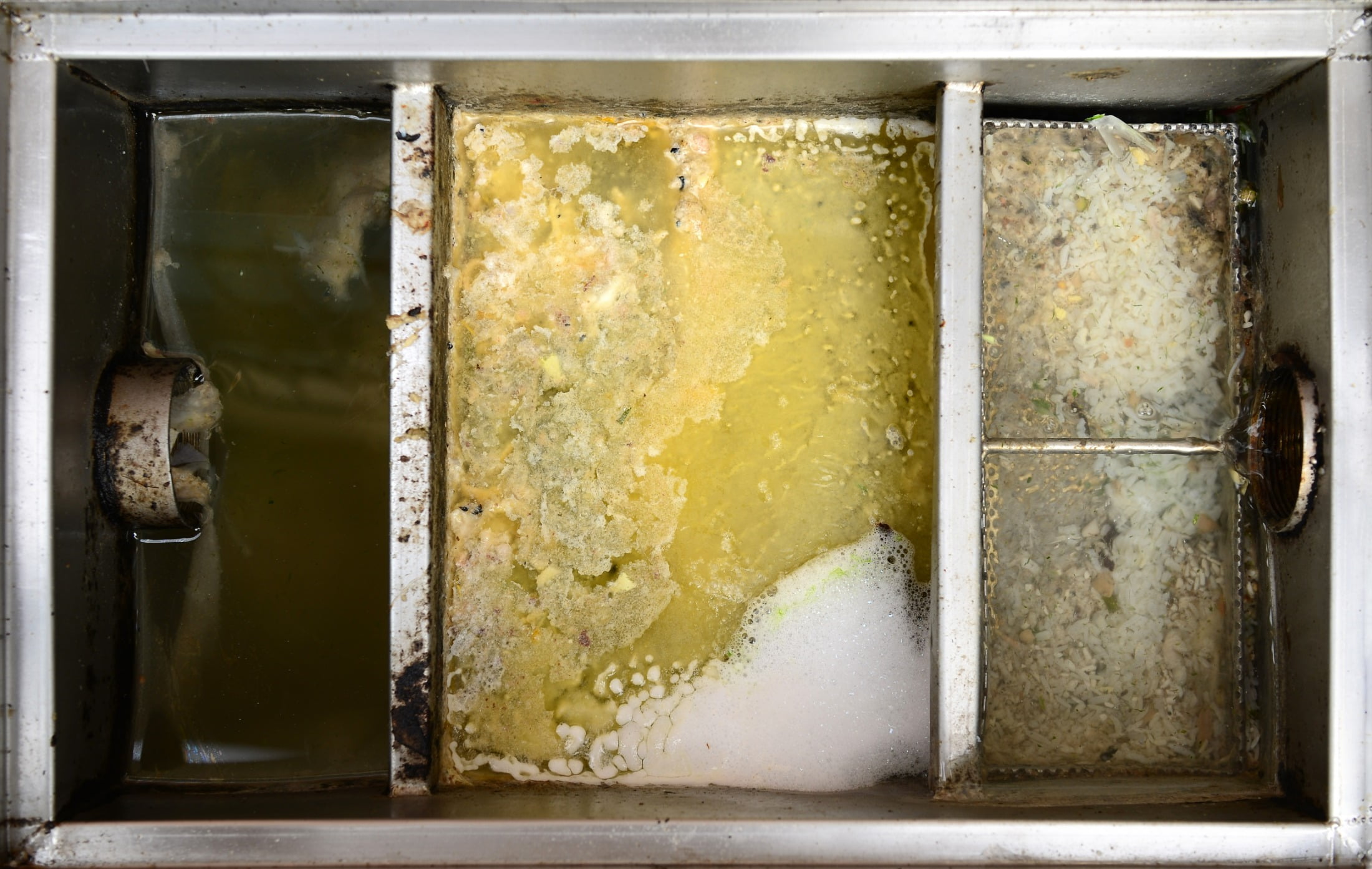 Steps of Our Industrial Grease Trap Cleaning Process:
1

Preparation: We will prepare the area around the grease trap by setting up protective tarps or barriers to prevent any spills or messes.

2

Removal: We will remove any visible grease or debris before giving it a thorough clean.

3

Clean: We will apply specialized cleaning solutions to help break down the existing grease and build up.

4

High-Pressure Clean: Our team will apply high-pressure water to thoroughly clean the inside of the trap.

5

Rinse: Our team will rinse the grease trap to remove any remaining cleaning agents and debris.